"Blown away. I mean, we're only just getting started here!"
Impressive USA Co-founder Russ Macumber, on hearing of the top 2 nod at the 2023 US Agency Awards.
Impressive USA is a digital agency specializing in SEO & Paid Media management for B2C brands.
The agency sits under the Impressive Digital umbrella, however is a standalone entity based in Austin, Texas. The company was founded by Robert Tadros and Russ Macumber.
Since landing in the US in late 2021, in just 2 years on the ground the agency has taken the market by storm, signing a number of household name brands such as Dine Brands, Still Austin, Precor, Corkcicle and more.
How Impressive differs from other agencies is their philosophy on soft skills – many agencies believe the work will speak for itself. Impressive firmly believe the client has no idea if they are doing good work, unless they effectively communicate it.
All staff are onboarded and continuously upskilled with extensive soft skills training. Starting with Tracom Social Styles methodology and application, and onto regular training on presentation skills, effective meetings, storytelling, copywriting, impactful report writing, and more. The team is also supported with best practice engagement tools, and a surprise & delight CX program.
"We know that great work alone won't keep clients happy. Great work + Great Communication = deeper relationships, and long term, happy clients",  Macumber shared of his agency's edge.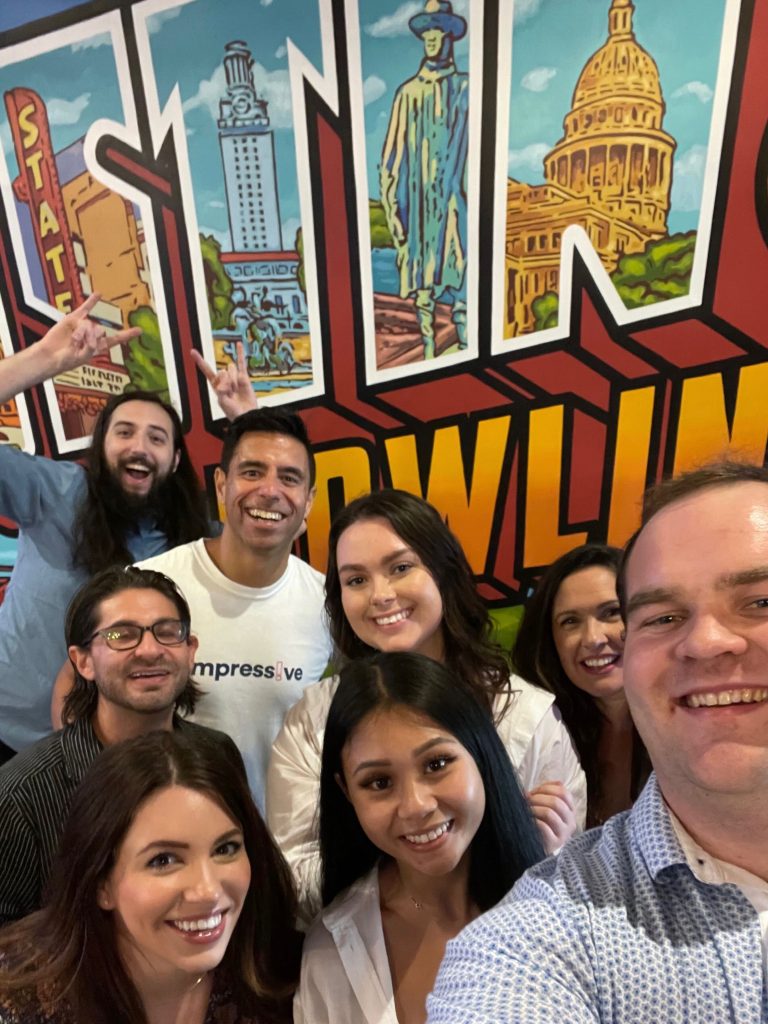 There were a number of challenges Impressive was able to overcome in its first 2 years of business in the US:
Little to no brand awareness. It's tough to "sell a secret", but Impressive was able to do just that off the back of outbound hustle, a podcast that is growing in popularity, and speaking engagements across the country for co-founder Russ Macumber.
Acclimatizing to a new country. Impressive's Managing Director Russ Macumber settled his whole family into a new life in Texas, from Australia, in late 2021. On top of learning to do business in a foreign country, Russ was also building a whole new life with his wife and four children in the US.
The economic downturn of 2022-2023. This impacted all businesses, but marketing budgets are usually among the first to get cut when the economy slows. As a start-up in a new country, this downturn had the potential to shut down Impressive's operation in its first year. Luckily, the customer-experience focused culture created sticky, loyal clients, shepherding the agency through troubled waters.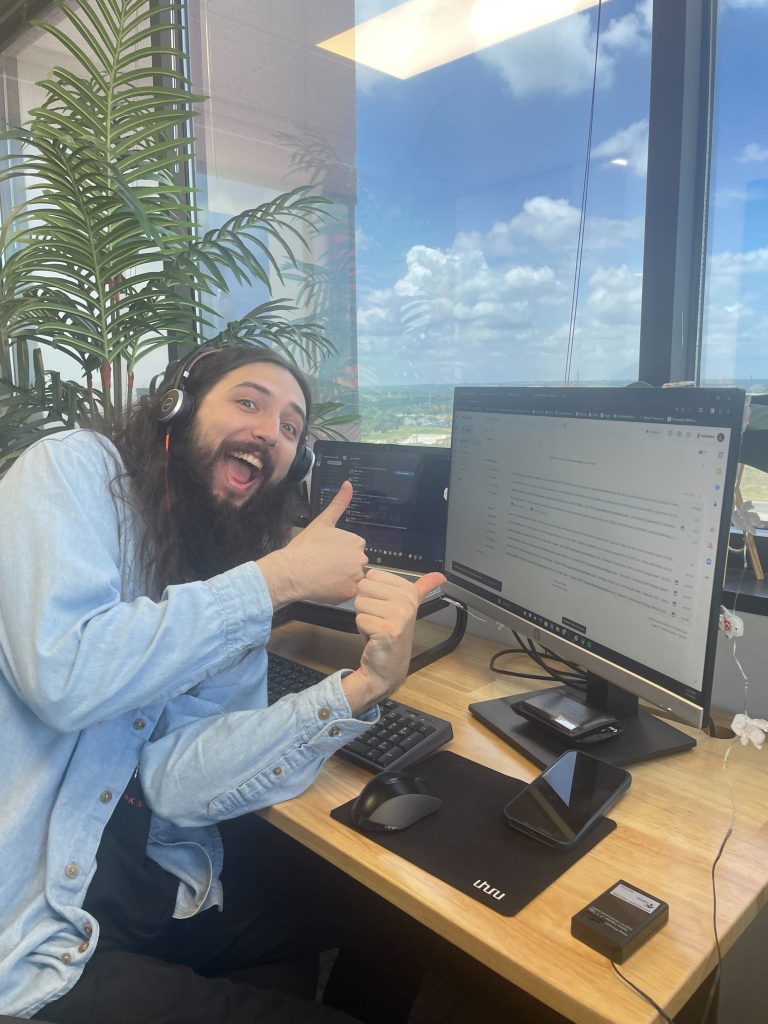 The agency not only survived these challenges, but in just 2 years has delivered award-winning work for their clients. The proof is in the trophy cabinet pudding:
*WINNER: Best Customer Experience in Austin 2023 (presented by Amazon and Austin Chamber of Commerce)
*WINNER: Best Company Culture in Austin 2022 (Austin Chamber of Commerce)
*FINALIST: Global Agency Awards 2023 – "Best New Agency"
*FINALIST: Global Search Awards 2023 – "Best Integrated Campaign" and "Best Use of Search B2B (SEO)"
*FINALIST: Best CEO Awards 2023, Austin Business Journal
*Top 5 SEO/PPC agency in Texas (Clutch, July 2022)
*Marketing Champion (Daily Ad Brief, February 2022)
Of what to look out for in 2024, Macumber says:
"Growth on all fronts – but first and foremost we're focused on developing our people. I'm a huge sports guy, I look at an organization like the Miami Heat. A trophy cabinet fueled by long term, stable leadership, and a culture of unapologetic high standards that on its flip side, consistently extracts more out of its talent than its competitors."
Having achieved so much in such a short period, the future for this little Aussie start-up looks incredibly bright.
Follow Impressive Digital on LinkedIn.