Headquartered in Portland, Oregon with remote team members across the country, Mad Fish Digital provides high-touch digital marketing services for values-driven brands. We work with companies of all sizes in industries ranging from healthcare and higher education to SaaS and hospitality. Our expertise includes paid media and digital advertising, search engine optimization, content marketing, design strategy, and social media marketing. 
Our team is honored to be on the shortlist for Best PPC Campaign in the 2022 US Agency Awards. As a certified B Corporation with the goal of being the best agency for the world, we strive to provide an elevated experience in all we do. To be an award finalist for our paid media work with CenturyLink is icing on the cake. 
One-to-One Digital Advertising for CenturyLink
In January 2021, the CenturyLink Fiber team came to us looking for an online advertising campaign focused on two goals: reaching a more targeted, Fiber-enabled audience in the Portland market and increasing Fiber internet sales.
Their Challenge
CenturyLink Fiber's internet services are available on a household-by-household basis, and the most narrow targeting available from ad platforms is targeting by zip code. Since the Fiber product is not available to all households in a given zip code area, but rather neighborhood-specific, advertising based solely on zip codes was problematic, as it would result in wasted ad spend. In addition to wasting ad dollars, the zip code advertising was creating a negative user experience by showing ads for Fiber service to users who didn't have the option for Fiber in their homes.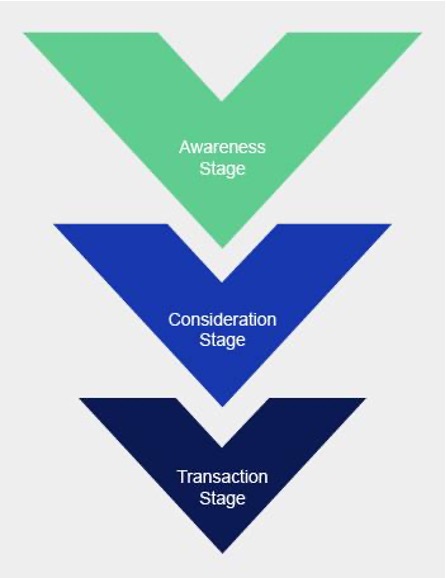 Having the Fiber service available in some neighborhoods and not others meant that in order to succeed, a digital partner would need to find a way to segment audiences and develop a targeting solution for a highly specific group of households. Luckily, our team was up to the task.
Our Solution
The first step in developing the paid media strategy began with defining a clearly mapped funnel that was designed to nurture users through each stage of the buying cycle, ultimately leading them to complete their online order. Each stage of the funnel was behavior-focused, which ensured that campaigns only spent ad dollars on qualified users.
The second step was to implement audience segmentation so that the digital ad campaigns consisted only of targeted users who were most likely to have Fiber enabled homes. By working with a trusted GEO-Fencing and Location Intelligence partner, we were able to develop a scalable process for developing and segmenting audiences based on Fiber enablement.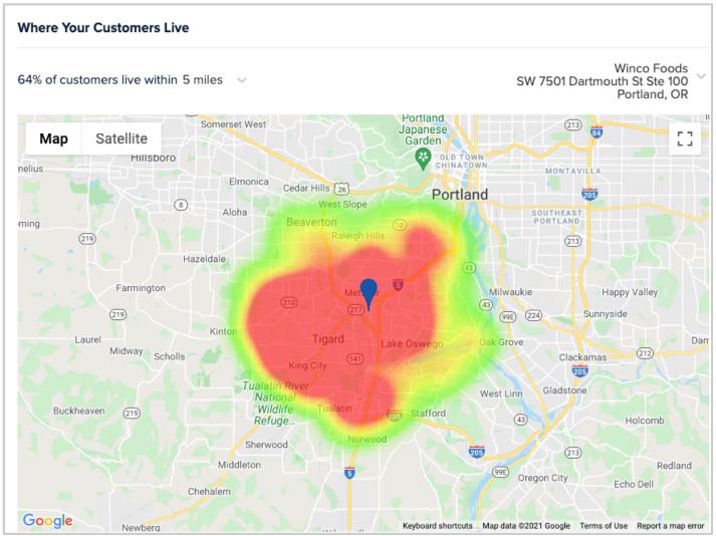 The third step was to personalize the ad copy and creative, specific to the Portland market. By customizing that ad copy and creative, we anticipated that users would engage at a higher rate. Our hypothesis was proven true, in that ad creative that highlighted iconic Portland landmarks performed the best.Our paid media team developed and implemented campaigns across multiple digital platforms. Over the course of several months, creatives and ad platforms were tested using the targeted audience data. This allowed us to greatly increase the number of overall Fiber internet orders from digital sources, decrease the cost per order, and optimize each campaign's creative based on audience engagement at each stage of the funnel.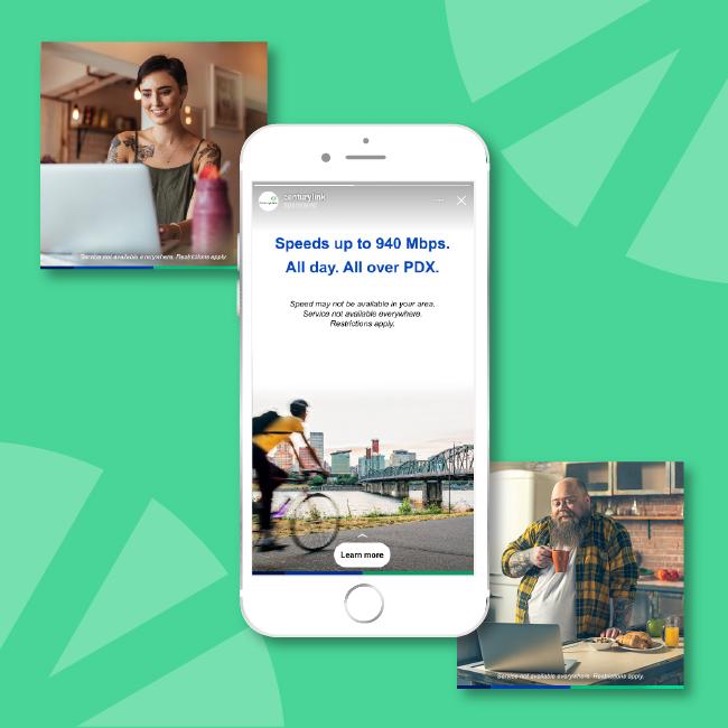 The Results
Ultimately, we delivered a one-to-one digital advertising strategy that significantly increased online sales for digital ads, improved conversion rates, and decreased the overall cost per acquisition of each order. Check out our impressive final numbers and winning creative.
Connect with Us on Social